During the Graduation Wacipi on May 22nd there will be a jingle dress special honoring Lily Smith 'Maza Topa Win'. 1st Place - $150 2nd Place - $100 3rd Place - $50
High School Testing Next Week: Mon & Tues (May 6-7) - All HS Students: Achieve 3000 Level Set Test Wed, Thur, & Fri (May 8-10) - 11th Grade: Smarter Balance Test *Incentives earned if you increase your Lexile level, and (11th graders) if you finish all Smarter Balance Tests
Juniors and Seniors the rescheduled ACT is tomorrow the 27th. You must be at Sisseton High School at 745am with your ID, pencil, and calculator.

K-5 Awards will be tomorrow, Monday, April 15, 2019. Letters were sent out if this month was the month for your child to celebrate. If you are unsure please call tomorrow morning to check. Times are as follows: 2nd and 3rd grade 10:00 a.m. Kindergarten and 1st grade 10:30 a.m. 4th and 5th grade 11:00 a.m. Pidamaya ❤️

No School for TZTS on Thursday, March 15, 2019 due to IBOBDU! Stay home!

Dismissing at 11:00 a.m.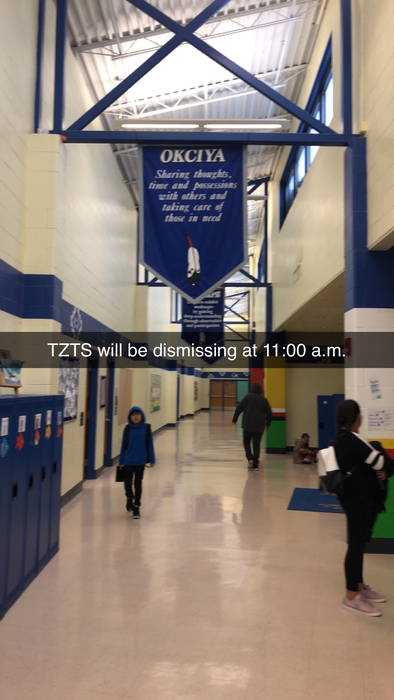 No school today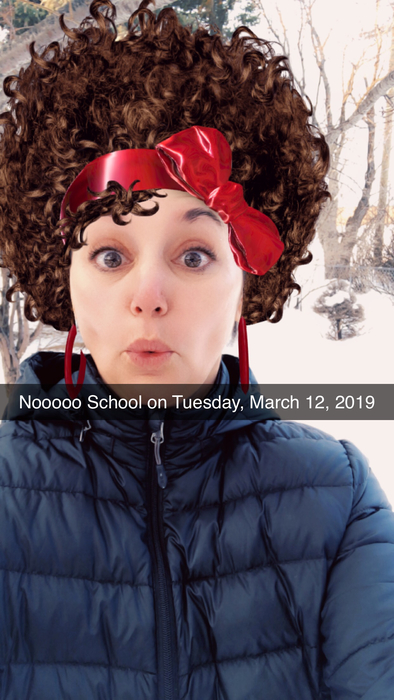 TZTS will have a 10:00 a.m. start today.

Fan Cloth is going to let us do a last chance sale on the TZ Gear. Here is the link to the new online store
https://order.fancloth.com/C/485027
There are some items that may be sold out but we have a lot more left, so take a look and stock up for next year!

Can't wait for our elementary kiddos at Tiospa Zina to meet the author Redwing Thomas (H'upahu Duta) this week. When you grow up you can speak your Dakota language and write awesome kids books to share with your people. 👊🏼

TZTS will be dismissing at 1:30 p.m. the boys basketball game for this evening at TZ will still be held.

The game must go on!! The TZTS Lady Wambdi will still play tomorrow, Monday, February 25, 2019 at 7:00 p.m. in Milbank. 🏀 The bus will leave at 5:00 from TZ.

Again!!!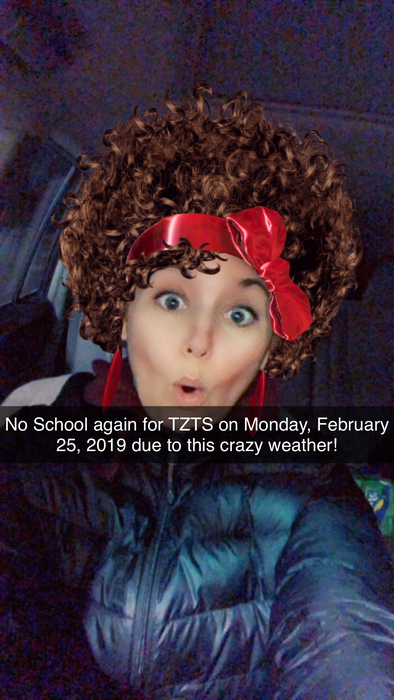 No school on Monday February 25

💙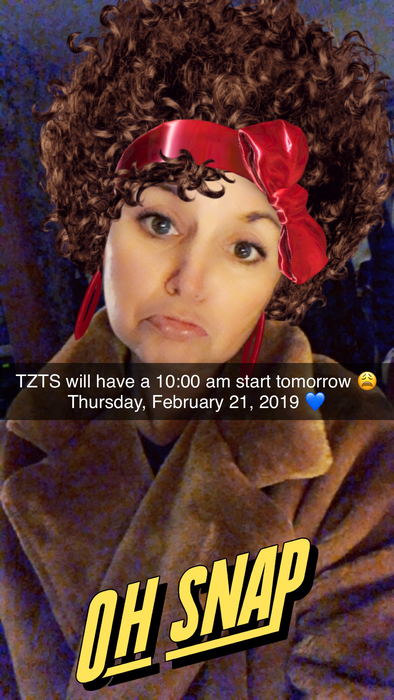 No School due to weather ❄️❄️❄️
No school on Wednesday February 20th due to weather and road conditions.

TZTS K-12 Family Night, Wednesday, February 20, 2019 from 4:30-6:30 p.m. Walking Tacos and Fun 😊.

TZTS will be dismissing at 1:00 p.m. due to Valentine's Day ❤️ I'm kidding...we are dismissing due to weather. ❄️